Gyanidhi Foundation is the 501c(3) non profit organization working to provide quality education to the underprivileged children. Foundation sponsors education for kids from economically disadvantaged families.
The foundation was established in the year 2008 to provide education to the deprived children. Since then, the organization is growing both in scope and geographical coverage.

Today, we reach out to children living in both rural and urban areas through a range of interventions.

All our programs are designed to ensure that:
Enrollment in schools increases
Learning in schools and communities increases
The education net reaches children who are unable to attend school

We welcome you all to lend us a helping hand and get involved in our organization. By investing in Gyanidhi Foundation, you are investing in the future of the society and helping to transform the lives of many young people !
For more information contact: Click here

We are currently supporting :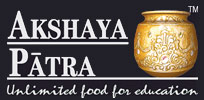 Follow Gyanidhi Foundation On Facebook